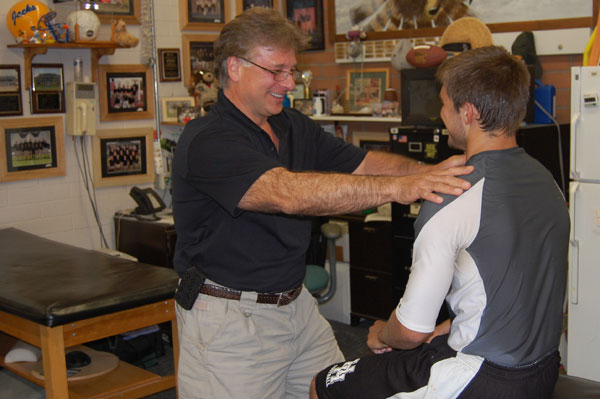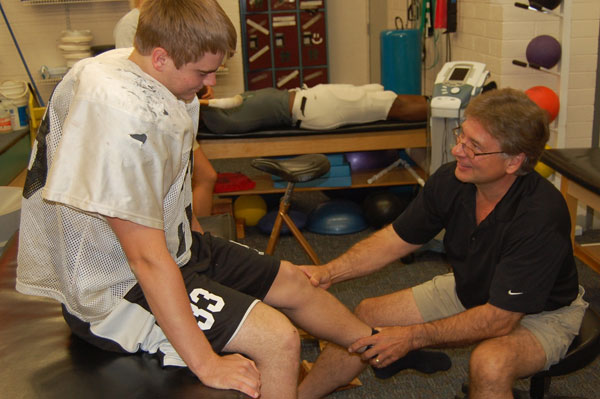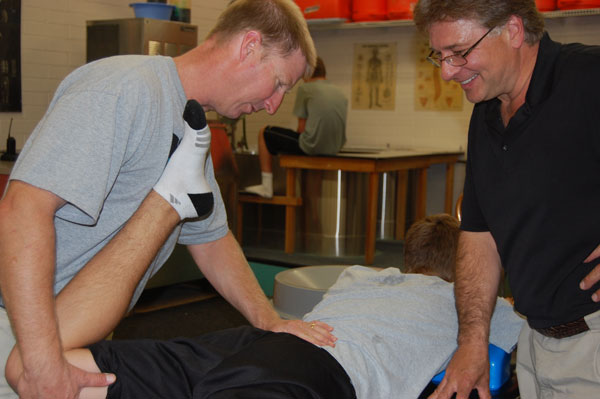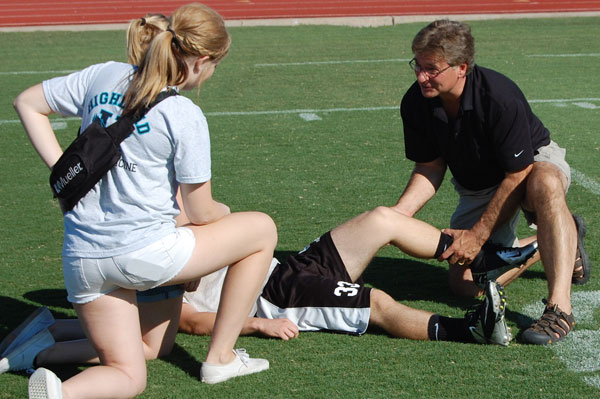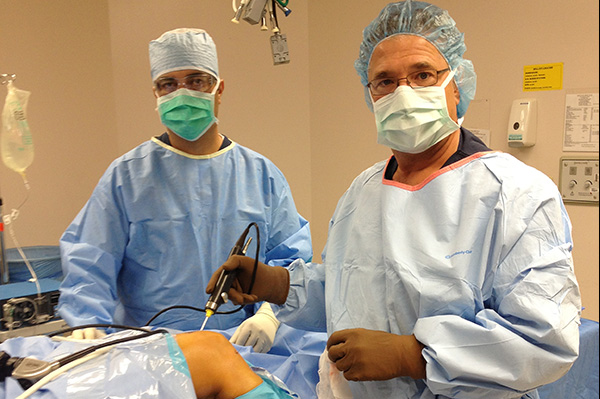 Thomas Jonathan Wall, M.D., Ph.D. is board-certified in both Orthopedic Surgery and Sports Medicine. He was recently nominated by his peers as Phoenix Magazine's Top Doc in Sports Medicine.
Dr. Wall is one of a few Orthopedic physicians to have both a M.D. and a Ph.D. in Neuromuscular Physiology – the study of how the body functions. This advanced training often allows Dr. Wall to resolve Sports Medicine injuries and Orthopedic problems without the use of surgery.
Dr. Thomas J. Walls' Accreditations:
Board-Certified Orthopedic Surgeon
Board-Certified Sports Medicine Specialist
American Board of Orthopedic Surgery Diplomate
Dr. Wall has a special interest in using Orthobiologics, products that are naturally found in your body. When used in higher concentrations they may help patients speed up the healing process of broken bones, injured muscles, tendons and ligaments. Dr. Wall uses Platlet Rich Plasma Therapy in his operative and non-operative procedures, allowing patients to get back in the game faster.
Dr. Wall is well trained in the latest minimally invasive surgical procedures. Dr. Wall completed his surgical residency at Penn State Hershey Medical Center and his post-graduate training at the world renowned Hughston Clinic in Columbus, Georgia and at the Steadman Clinic in Vail, CO under the tutelage of Dr. Marc J. Philippon who helped teach Dr. Wall the latest hip arthroscopic techniques. Dr. Wall is also well trained in shoulder and knee arthroscopic surgery. He is an expert in cartilage restoration surgery and travels throughout the country teaching other Orthopedic Surgeons these advanced techniques.
Dr. Wall is an active member of the American Orthopaedic Society for Sports Medicine , the International Society for Hip Arthroscopy and the Arthroscopy Association of North America. He is also a Fellow with the American Academy of Orthopedic Surgery.
Dr. Wall is actively involved in his community. He was recently  featured on Fox News educating the community about  "The Use of Platlet Rich Plasma in Treating Orthopedic and Sports Medicine Injuries." He is an associate professor of Orthopedics and is a mentor to many naturopathic and allopathic medical students and physician residents.  In addition, he frequently gives talks to athletes, parents, coaches and athletic trainers promoting athletic injury prevention.  He has educated thousands of  individuals about orthopedics and sports medicine.
Dr. Wall lives with his wife and five children in Mesa, Arizona. He enjoys spending time with his family and participating in sports such as mountain biking, fly fishing, hunting and skiing.