Welcome To The Athletic Institute of Medicine
Thomas J. Wall, M.D., Ph.D. is Board-Certified in both Orthopedic Surgery and Sports Medicine. For over 15 years, Dr. Wall has cared for patients with Orthopedic and Sports Medicine injuries at all levels - from the Olympic and professional athlete to the weekend warrior and patient who just want to function again without pain.

Dr. Wall's goals are to deliver the highest standard of Orthopedic and Sports Medicine care and provide professional attention to each and every patient seeking help. Dr. Wall and his staff will do their best to help you achieve your goal. The Athletic Institute of Medicine's patient success is what attracts those seeking care from all over the Southwest Wall.
Office Information
At the Athletic Institute of Medicine, we treat all levels of athletes and non-athletes alike. From the weekend warrior to the Olympic contender, our commitment to injury prevention, conditioning and training, rehabilitation, and sports psychology complement our ability to take care of and improve … [Read More]
Services
The Athletic Institute of Medicine specializes in the following procedures:
• Anterior Cruciate Ligament (ACL) Injury
• Cartilage Restoration Surgery
• Hip Arthroscopy
• Knee Arthroscopy
Physical Therapy
Reggie attended Northern Illinois University where he received his Bachelor of Science degree in Health Science. He continued his pursuit of higher education at Northern Illinois University where he received his Master's degree in Physical Therapy. Reggie earned the designation of Certified Strength … [Read More]
About Dr. Wall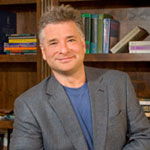 Thomas Jonathan Wall, M.D., Ph.D. is board-certified in both Orthopedic Surgery and Sports Medicine. He was recently nominated by his peers as Phoenix Magazine's Top Doc in Sports Medicine. Dr. Wall is one of a few Orthopedic physicians to have both a M.D. and a Ph.D. in Neuromuscular Physiology – the study of how the body functions. This advanced training often allows Dr. Wall to resolve Sports Medicine injuries and Orthopedic problems without the use of surgery. Dr. Thomas J. … [Read More]